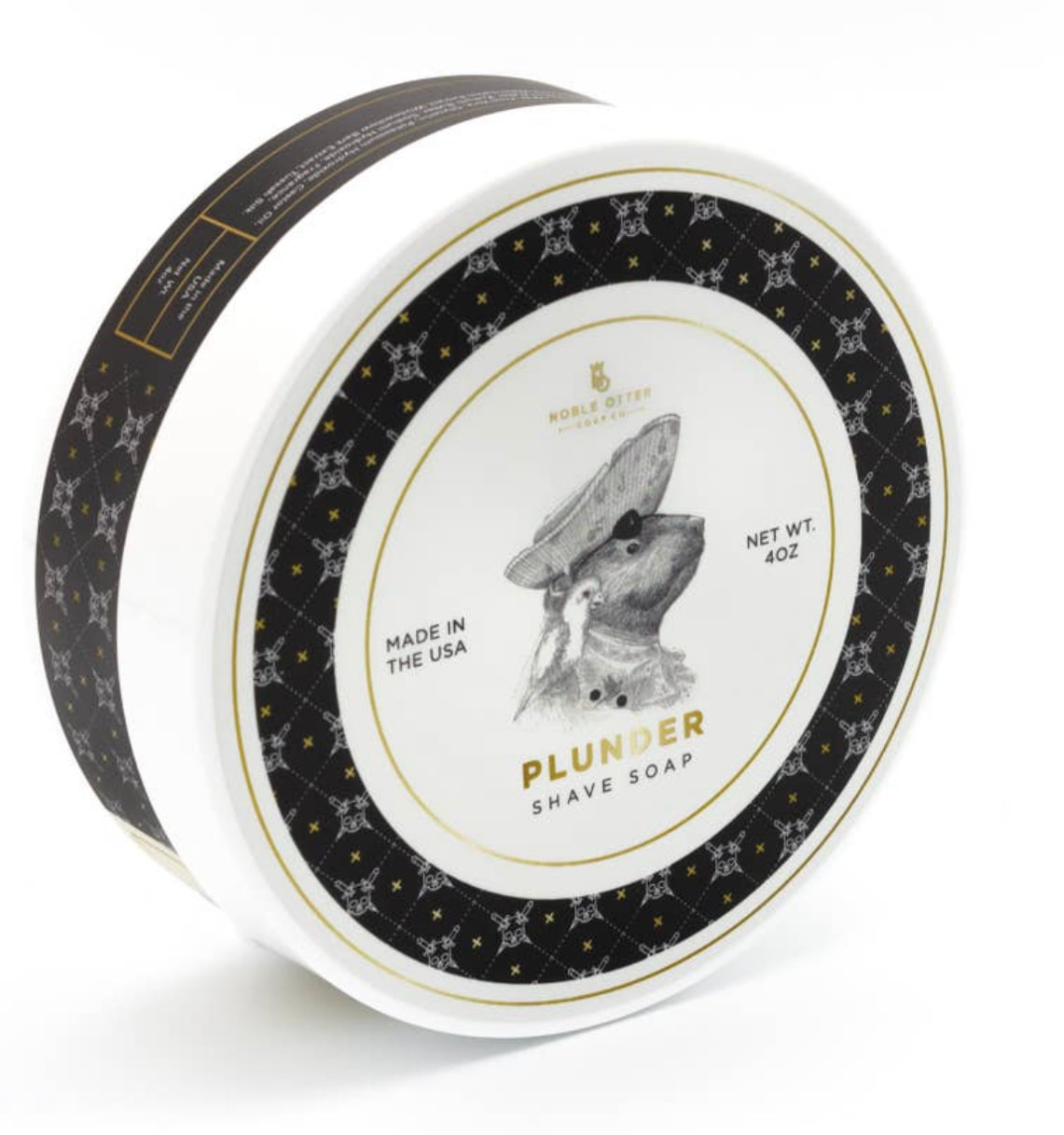 Plunder Shaving Soap
SKU:
Avast Jack Tar! Plunder be what yer lookin' fer? Ye 'ave to be able to 'andle the smoke from the cannons durin' our sea battles around the Caribbean, to be sure! Slight bay rum elements an' 'eavy on the wood smoke, plunder be not fer the light 'earted. Only a true buccaneer can 'andle 'er! 
Notes:
Bay, Grog, Spice, Rose, Lime, Grapefruit, Vetiver, Cannon Smoke
Ingredients:
Stearic Acid, Beef Tallow, Aqua, Coconut Milk, Glycerin, Potassium Hydroxide, Castor Oil, Coconut Oil, Avocado Oil, Kokum Butter, Mango Seed Butter, Sodium Hydroxide, Lanolin, Fragrance, Bentonite Clay, Sodium Lactate, Allantoin, Citric Acid, Tocopheryl Acetate (Vitamin E), Tetrasodium EDTA, Aloe Vera, White Willow Bark Extract, Watermelon Extract, Tussah Silk 
Net Wt. 4oz
Made in Houston, Texas.